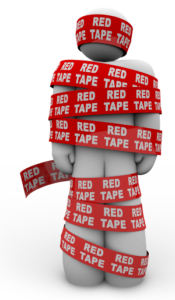 When you are adding a swimming pool to your home, the city's or town's ordinances and regulations must be followed. Depending upon the city, this is a time consuming process. It can take your plans for a new pool into the next year if you don't follow the rules.
This is where EZAqua Pool & Patio LLC intervenes. EZAqua works through the regulatory process for you.
For your convenience, we have aggregated some of the construction applications for cities and towns we serve.
2010 Connecticut State Build Code Summary
Avon CT Building Codes (Decks & Swimming Pools)
Beacon Falls CT Pool & Building Permit
Berlin CT – Pool Permit & Building Information
Bethany CT Building & Plumbing Permit
Bridgewater CT Building Permit
Bristol CT Building Permit
Brookfield CT – Pool Permit Information
Burlington CT Pool & Hot Tub Building Permit
Canterbury CT Building Permit
Canton CT Building Permit
Clinton CT Pool & Building Permit
Colebrook CT Building & Plumbing Permit
Connecticut State Building Code Presentation
Coventry CT – Building Permit for Swimming Pools
Danbury CT Pool Permits
Darien CT Building & Plumbing Permit
Deep River CT – Pool Permit Information
East Windsor CT – Building Permit for Swimming Pools
Easton CT Pool & Building Permit
Ellington CT – Building Permit for Swimming Pools
Fairfield CT Pool Permits
Farmington CT Building Regulations for Pools and Hot Tubs
Fenwick CT Pool & Building Permit
Glastonbury CT Pool & Building Permit
Goshen CT Building Permit
Granby CT Building Permits & Zoning
Groton CT Building Permit Application
Hampton CT Pool & Building Permit
Hartford CT – Swimming Pool Permit
Lisbon CT Swimming Pool Building Permit
Lyme CT Building Permit
Manchester CT Building Permit
Marlborough CT Pool & Building Permit
Middletown CT Pool & Building Permit
Monroe CT Pool Fence Requirements
Morris CT – Pool Permit Information
New Canaan CT Pool & Building Permit
New Haven CT Building Permit
Newington CT Swimming Pool Permit
Plymouth CT Building Permit Requirements
Pomfret CT Pool & Building Permit
Portland CT – Building Code Requirements for a Swimming Pool
Putnam CT Building Process
Simsbury CT Building Permit
Sprague CT – Pool Permit Information
Sterling CT Pool & Building Permit
Suffield CT – Pool Permit & Building Permit
Swimming Pool Enclosure Code Requirements – Connecticut
Thomaston CT – Swimming Pool Agreement
Torrington CT Building Permit
Warren CT – Pool Permit & Building Information
Waterford Construction Requirements
West Hartford CT – Swimming Pool & Building Permits
Weston CT Swimming Pool Permit
Westport CT Building Permit
Wethersfield CT Building Permit
Wilton CT Building Permit
Winchester CT – Building FAQ
Windsor CT – Pool Permit Information
Wolcott CT – Pool Permit & Building Information