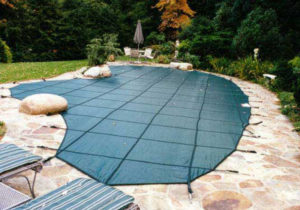 Defender Mesh Pool Cover
The innovative Defender Mesh Safety Pool Cover from Anchor Industries has many great features. First, it inhibits algae growth by stopping 98% of sunlight. Next, it reduces chemical loss from pool water. It also has D-Rings for ease of installation and webs are sewn on the bottom side of the cover so leaves and other debris can be easily removed. Brass anchors recess flush with the deck, when not in use. This cover has a limited 144 month warranty.
With the Defender Mesh Safety Pool Cover, all necessary installation hardware is included.
Complete Installations available:
All covers are custom made and may take up to 3 weeks before complete, Order yours no latter than 30 days of your closing to be sure it arrives on time.